OVERLAND INSURANCE
Specializing in RV insurance since 1969, Overland creates custom packages serving Happy Camper customers in all states except Hawaii. To submit an online rate quote request, visit Overland's Happy Camper Club portal at www.rvins.com/hcc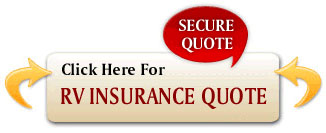 To contact Ronald Jarvie, certified insurance counselor at Overland, by phone or email: ron@rvins.com; 480-994-9584 or 800-677-4027. Be sure to mention you are an Happy Camper Club customer to receive your discount.
---
ABOUT OVERLAND INSURANCE
Get An RV Insurance Quote By Overland RV Insurance * Recreational Vehicle Insurance for Motorhomes, Travel Trailers, Bus Conversions, Popup Campers and 5th Wheel Trailers.
Get an RV Insurance Quote Online! Overland Insurance is a premier supplier of affordable Recreational Vehicle insurance, travel trailer insurance, & motorhome insurance policies. Overland insures motorhomes, RV's, popup campers, 5th wheel trailers, bus conversions and more! Overland Insurance provides quality Recreational Vehicle Insurance to protect your valuable investment. Get an easy quote for travel trailer insurance, 5th wheel trailer insurance, bus conversion insurance, and motorhome insurance. Overland Insurance provides quick and easy RV insurance quotes online!
If you're like most RV enthusiasts your Recreational Vehicle or travel trailer is subjected to a great deal of unpredictable weather and hazardous driving situations. Part of the excitement of an RV is the ability to go anywhere you want, and Overland RV Insurance helps protect your investment by creating custom insurance packages for your motorhome, 5th wheel trailer, travel, trailer, popup camper or RV.
Over 40 Years of Quality Recreational Vehicle Insurance * Get a Free RV Insurance Quote Online!
Since 1969, we have been working for you. For over 40 years Overland Insurance has been building custom recreational vehicle insurance packages for RV owners and motorhome enthusiasts such as yourself. Overland provides travel trailer insurance, popup camper insurance, bus conversion insurance, popup camper insurance, and more! Let us insure your recreational vehicle!
Overland is a family owned RV insurance Agency where 3 generations have now served the Recreational Vehicle (RV) community.
We provide custom RV Insurance and Motorhome insurance packages, from leading Recreational Vehicle Insurance Companies, at discounted prices.
look no further when you want the best RV Insurance coverage at the lowest possible cost.
Allow us to prepare a customized travel trailer or motor home Insurance proposal and you will be amazed how much coverage your premium dollar will buy.